Tours and Experiences in Florence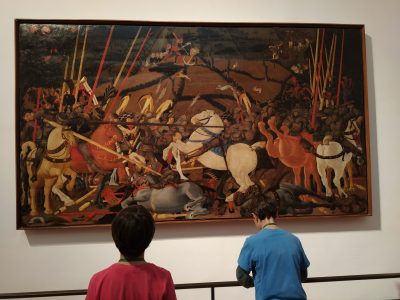 Have you ever thought that a museum could be a fun place? It is with us indeed!
We create this tour to focus specifically on them: your kids! We want to bring them the opportunity of enjoying an special and wonderful place in the world: the Uffizi museum!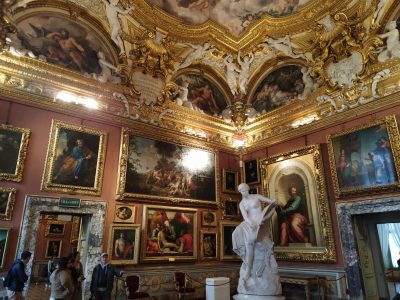 Pitti is a  majestic palace in Oltrarno, the "other side" of the Arno river, with more than six hundred years of history that today homes different museums as the Galleria Palatina. Did you know that the largest collection of Raphael paintings is displaied right here? 
Why with Joy of Florence is a real Joy?
– We are a super motivated small group of guides that LOVE this job, this city and our guests!
– We take care and spoil each of our clients, as they are, unique to us!
– We offer you the posibility to customize each tour and adapt it to your needs without costing big bucks!
– We love families and we know how difficult it can be to travel in family, so  families you are welcome with us because we are a family!
-We are also travelers, we walk a mile in your shoes!
– Last and most important: we believe that life is better lived when joy is shared!
Cheers!